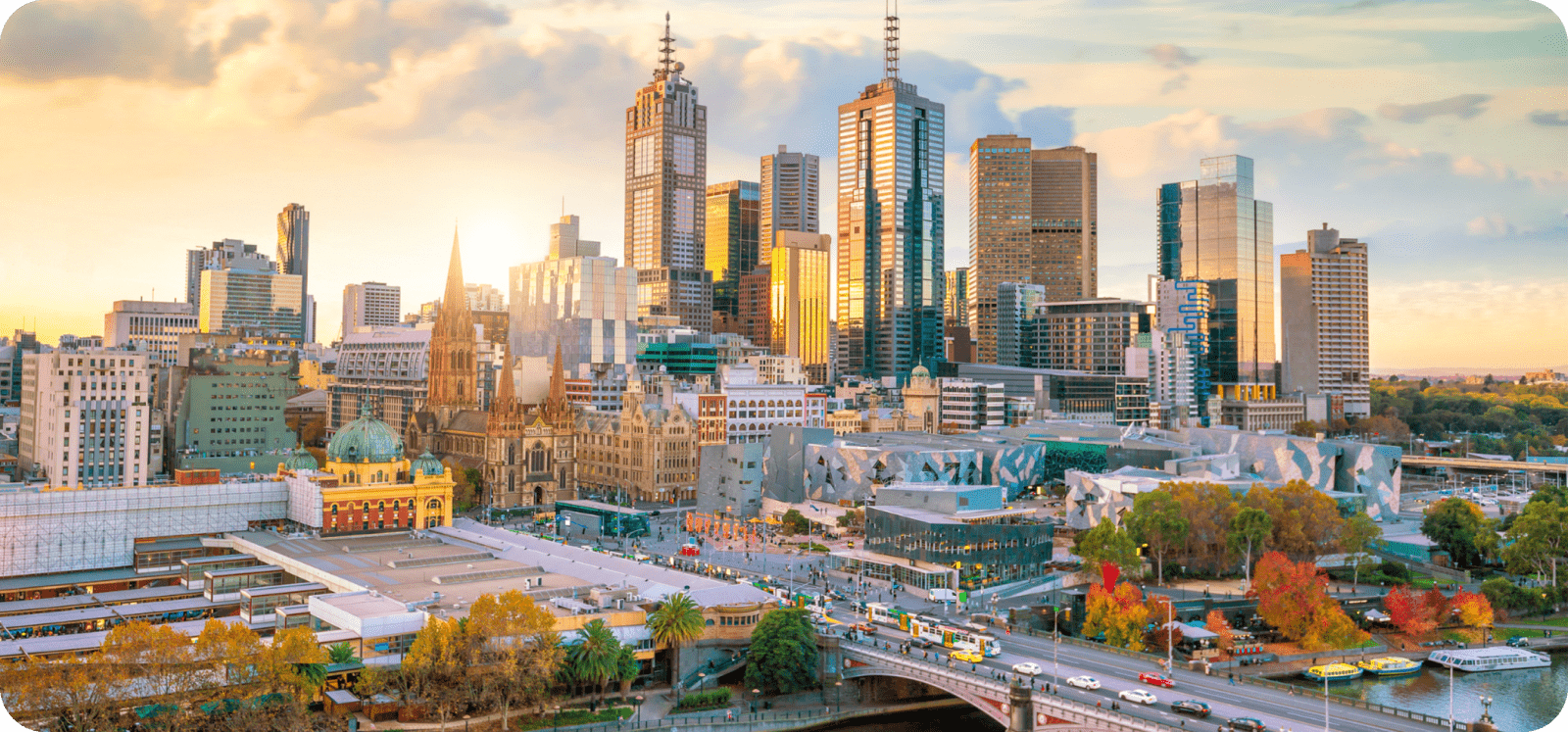 Melbourne is a city that puts sustainability and environmental impact centre-stage. Renowned for its vibrant business events and incentive programs, Melbourne offers a wide range of sustainable event, venue and activity options tailored to the needs of eco-conscious businesses and travellers.
Fast facts
Melbourne is recognised as a global sustainability leader, ranking number one position as a sustainable city in the Asia-Pacific region for business events in the Global Destination Sustainability Index 2021, and number 11 in the world overall.
The City of Melbourne has set ambitious targets through its Emissions Reduction Plan to achieve a 50% reduction in carbon emissions by 2030. And the state of Victoria, where Melbourne is the capital city, has set a target to achieve net-zero emissions by 2050.
To achieve its long-term goal, the City of Melbourne has implemented a range of initiatives. Notably, it aims to source 50% of its energy from renewable sources by 2030, and have 80% of all trips being undertaken by sustainable modes of transport by the same year.
Sustainable Meetings and Events: Melbourne has a range of sustainable venues for meetings, incentives, conferences and events. One of the most acclaimed sustainable venues is the Melbourne Convention and Exhibition Centre – the first convention centre in the world to be awarded a 6* rating. The MCEC is also Earthcheck gold certified 2022, has been awarded the Premier's Sustainability Award, and demonstrates a true commitment to operating as a sustainable events destination.
When it comes to sustainable travel and experiences, Melbourne boasts an impressive number of parks and green spaces, with over 480 hectares of parkland within the city, including the famous Royal Botanic Gardens, which spans 38 hectares and houses more than 8,500 plant species. The city also has over 135 kilometers of on-road bicycle lanes and 120 kilometers of off-road shared paths, making it easier for cyclists to navigate through the city.
Melbourne is also known for hosting various sustainable events and festivals. The annual Melbourne Sustainable Living Festival for example promotes eco-friendly practices and showcases sustainable solutions. Additionally, the city has implemented sustainable event guidelines which support event organisers to reduce waste and minimise environmental impact.
Visitors to Melbourne can also enjoy immersive Aboriginal cultural experiences that not only provide insights into Indigenous traditions and heritage but also contribute to the economic development of local Indigenous communities. By engaging in these experiences as a visitor within the context of a broader event program, attendees can support and appreciate the rich cultural tapestry of Melbourne's First Nations peoples.
In summary, Melbourne is a city that demonstrates a strong commitment to sustainability. With ambitious goals, accolades in sustainability rankings, and a wide range of eco-friendly options, it caters to environmentally conscious businesses and travelers seeking a responsible and enriching incentive travel experience.